ACC Medlink
Customer Reviews

Thank you for choosing ACC Medlink as your long distance medical transport provider. We hope we have exceeded your expectations in providing your patient or loved one with the best care during their time with us.
We value your opinion and we would love to hear your feedback so we can work at becoming even better at what we do.
On a scale of 1 to 5, how would you rate your experience with ACC Medlink?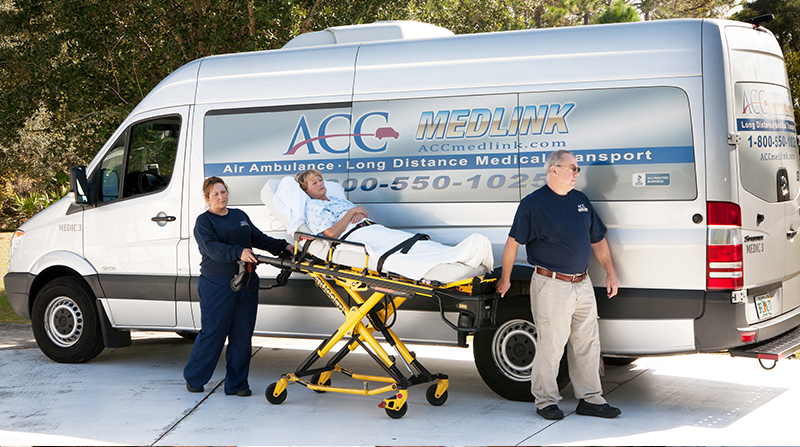 Only the
Best Care
Compassionate Care that Goes Above & Beyond
We want to earn your trust as we provide your loved one or patient the best care during their time with us. ACC Medlink's transport coordinators and medical staff will assist you with every step in the medical transportation process and treat you like family.
Top Choice for Comfort & Luxury
Experience and Expertise
Safety and Reliability
Spacious Interior
Pet Friendly